Many of my pals have called or sent emails expressing concern about my friends from Nepal. Fortunately, everyone is okay. The Kathmandu families are all sleeping outside at night, fearing continuing aftershocks. Supplies of food and water are dwindling.
Even though the earthquake's epicenter was closer to Pokhara, my Nepali "home away from home," the damage there was much less than in Kathmandu because it isn't as congested.
Naturally, my primary concern is for the people of Nepal, whom I greatly admire. The destruction of the centuries-old temples is also tragic.
Here are photos of Patan Durbar Hall, a UNESCO world heritage site in Kathmandu, taken one hour apart before and after the earthquake.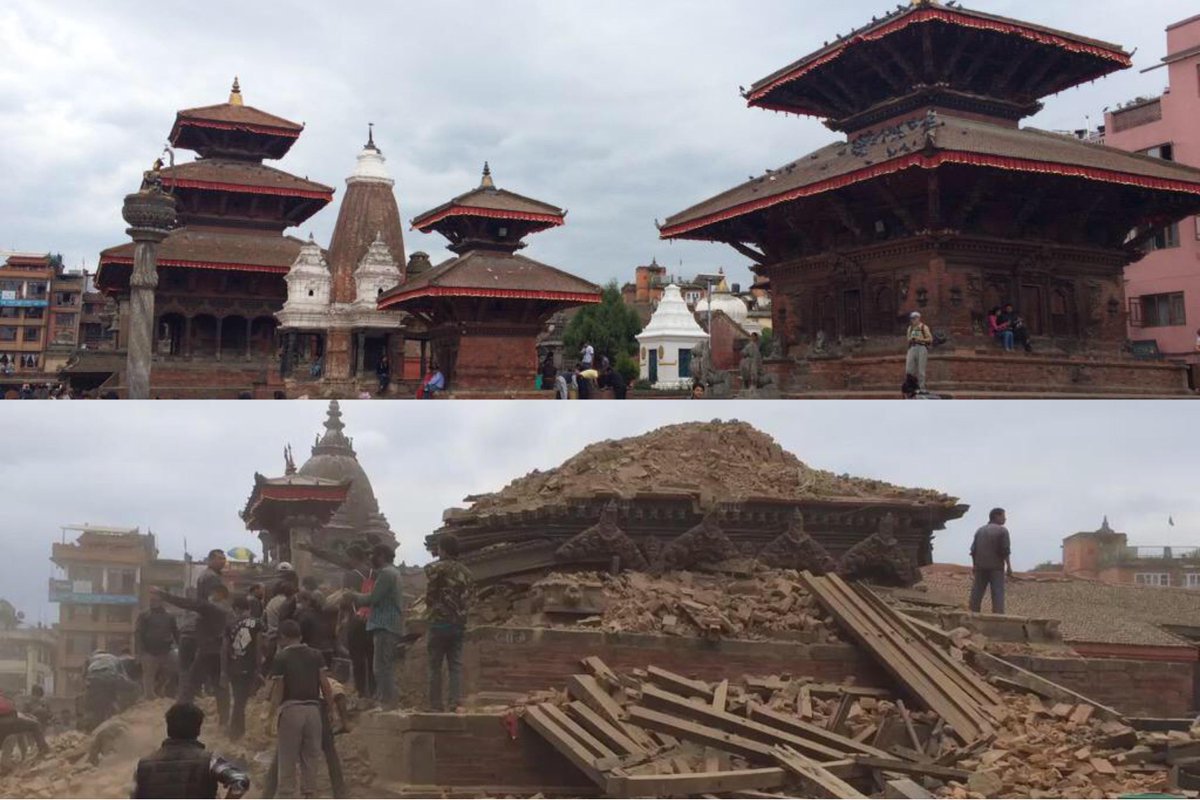 One of my fondest memories is being in Durbar Square during Teej, the Hindu festival for women, and seeing the women, wearing their red saris and gold jewelry, dancing in front of this temple. Now it's gone.
Here's How You Can Help
Please consider making a donation to help the recovery efforts which are just getting underway.